This low FODMAP recipe is another quick one to whip together. As a busy working mom with 3 very active and very hungry boys, I don't have the time to make elaborate meals. However, they do have to taste good and appeal to a variety of little and big people at our dinner table. What I love about this meal is that it has so many different options to choose from! You can either use the exact ingredients listed below, or add a few of your own ideas. Each time I prepare it, everybody's dish looks different depending on their tastes that day.
Recipe:
Low FODMAP Greek Inspired Rice Bowl
There's something to please everyone with this dish as they can choose their favourite toppings.
Audrey Inouye:
Audrey Inouye, IBS Nutrition
Recipe type:
Main or lunch
Ingredients
3 cups of cooked rice or quinoa
¼ cup chopped fresh mint or basil
1 cup canned chickpeas, well rinsed
1 cucumber, chopped
1.5 cups cherry tomatoes, sliced in half
1 red pepper, chopped
4 green onion tops, chopped
150 crumbled feta or cubed cheese
1 cup pitted kalamata olives
4 boiled eggs or left over chicken
¼ cup of balsamic vinegar
¼ cup of olive oil
Instructions
Combine the olive oil and balsamic vinegar. Divide all of the ingredients between 4 bowls and drizzle with the dressing. Enjoy for lunch or as a light dinner.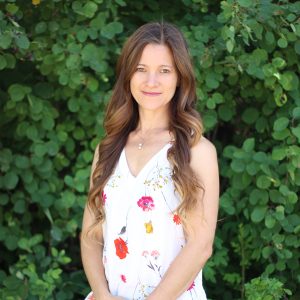 About Audrey:  I'm a FODMAP trained registered dietitian and Certified Craving Change Practitioner based in Edmonton, Canada. I provide one on one nutrition counselling for IBS and the low FODMAP diet by phone, video call and email across Canada. I would love to help you get started on the low FODMAP diet. If you are curious, please call me or click here to schedule a free call.

Subscribe to Audrey's Newsletter!