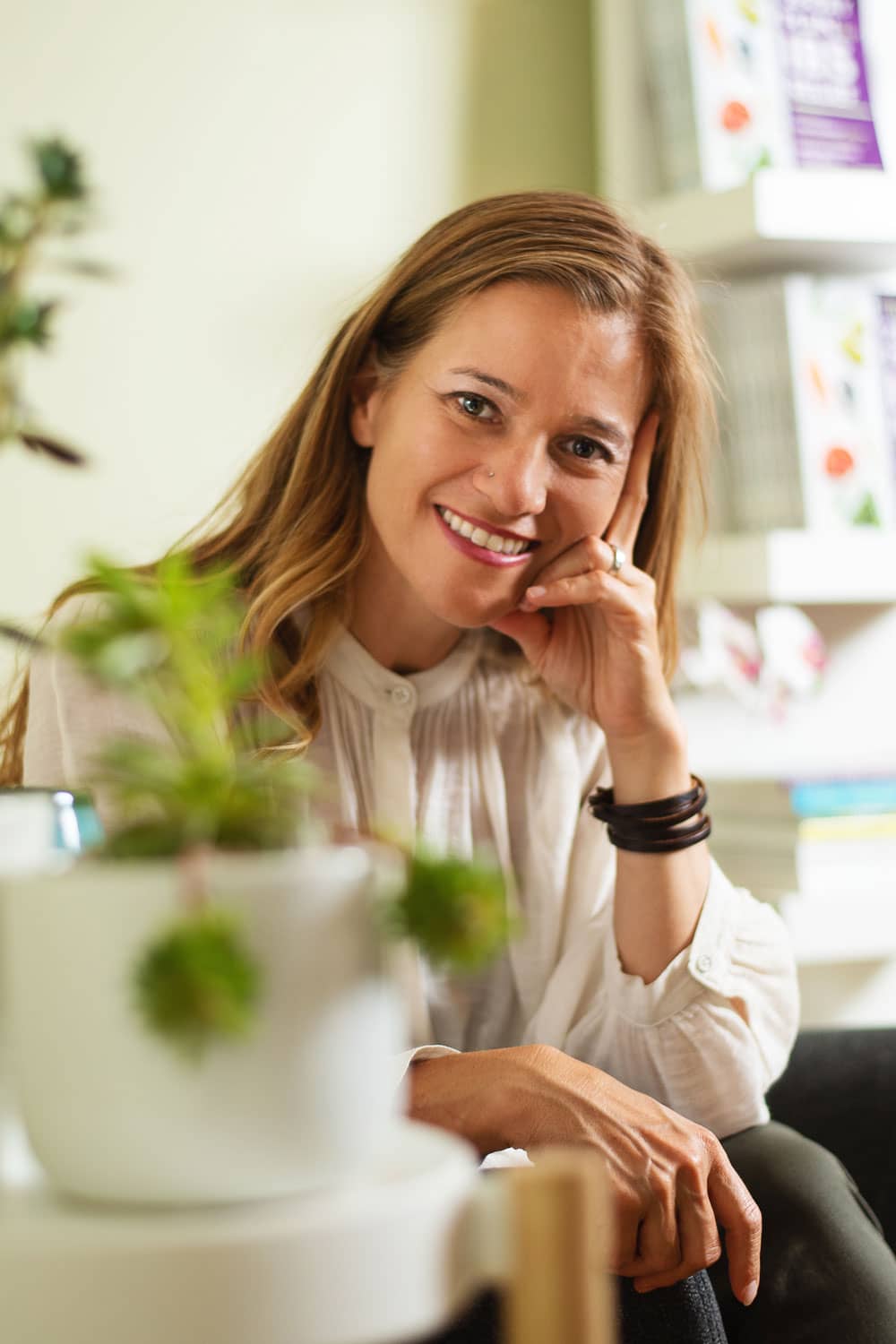 I'm overwhelmed with gratitude to have you here.
I'm Canada's leading digestive health and FODMAP specialist dietitian. My office is in Edmonton, but I offer virtual services across Canada. 
I am driven by the hope that I can change your life.
How my nutrition career began
It seems like a lifetime ago when I started my bachelor's degree in nutrition way back in 1998 at the University of Guelph. Then I completed my nutrition internship in 2001 in Edmonton where I have lived ever since. My career as a Registered Dietitian started in public health, where I managed a province-wide diabetes program, then a province-wide prenatal nutrition program. I then branched out into private practice. I was absolutely overwhelmed when I discovered how dietary measures for IBS could literally change people's lives overnight! So, I started my company IBS Nutrition in 2016, completed the Monash FODMAP Training for Dietitians in 2018, and have been specializing in all-things IBS since then.
Let's go on a journey together to relieve your symptoms
During our time together, you will learn how to manage your digestive symptoms, discover your food triggers, and build a resilient microbiome. I may suggest a trial of the low FODMAP diet while adapting it according to your body's symptoms and your life. I will teach you how certain patterns of eating can impact how you feel. If I think a supplement or medication may be helpful, we can talk about that too.
Me in your back pocket
People with IBS often benefit from ongoing support especially at the beginning. That is why I use an app called Practice Better where you have unlimited access to me six days a week for advice and support. It is like having me in your back pocket when you need me.
Low FODMAP is delicious!
I absolutely LOVE to cook! My Lauren Renlund, RD and I wrote a cookbook, The 28-Day Plan for IBS Relief: 100 Low FODMAP Recipes to Soothe the Symptoms of Irritable Bowel Syndrome. Our recipes are quick, simple, wholesome, and delicious. I think that you and your family will love our recipes too! Grab the download here.
B.Sc. Biology, University of Guelph
B.Sc. Applied Human Nutrition, University of Guelph
Capital Health Dietetic internship, Edmonton
Registered Dietitian / Nutritionist
Monash University Low FODMAP Trained Dietitian
My husband Dave convinced me on two occasions to pack up the family and travel around the world with our young kids.  He has also introduced me to surfing, windsurfing, and wake boarding which I never imagined starting in my late 40s!  Living with three boys means that I must keep up on a snowboard or mountain biking.  Feeding this family of mine requires a high degree of organization and creativity too! For the day to day, I enjoy testing new recipes, yoga, and short runs with my pup if I have enough motivation to get my shoes on (yes, dietitians struggle with this too).