There is a rather ridiculous number of protein powders on stores shelves, but finding a low FODMAP protein powder is extremely challenging.  Protein powders all the buzz these days but don't feel pressured to partake! Most people can get all of their protein needs from food alone, without resorting to a supplement.
As a dietitian, I advise everyone to get their nutrition from food first and to minimize processed foods. This is especially important for people with IBS following a low FODMAP diet because we know that certain ingredients and additives can trigger digestive symptoms. Despite the plethora of health claims on the labels, I still consider most protein powders to be ultra processed foods and many contain a long list of additives that may or may not be healthy. So, keep that in mind as you browse the store shelves.
How much protein do we need?
It is surprisingly easy to figure out your daily protein requirement. The average person requires about 0.86 g protein per kg of body weight.  However, I like round numbers. You can round it up to 1g of protein per kg of body weight.  Therefore if you weight 70 kg, you require about 70 grams of protein per day. There are times when your protein requirements may be higher, but this is the average for men and women.
High protein, low FODMAP foods
For a comparison, here's how food stacks up against protein powder. The average serving of protein powder contains about 22 g of protein per 100 calories. This is what 100 calories of food looks like:
1.25 cups lactose free skim milk = 16 g protein
3/4 cup lactose free 0% greek yogurt = 18 g protein
3/4 cup liquid egg white = 23 g protein
3.5 oz chicken = 23 g protein
Tips for choosing a low FODMAP protein powder:
If you find it challenging to get enough protein from food, a low FODMAP protein powder can be very convenient. It takes a very skilled eye to comb the nutrition labels for one that fits with the low FODMAP diet. Here are a few tips that can help you find a good one. Look for a protein powder that:
Does not contain high FODMAP or untested ingredients
Limits added minerals that may affect digestion like magnesium, iron, calcium
Does not contain gut irritants or stimulants like capsaicin (hot chilies), caffeine, or senna
Minimizes other unknown additives
Low FODMAP ingredients
Here is a list of low FODMAP ingredients that are commonly found in protein powder. For an excellent explanation of why they are low FODMAP, refer to Alana Scott's article on A Little Bit Yummy titled, What Protein Powders are Low FODMAP.
Brown rice sprouted protein (40g, 2tbsp, Monash app)
Whey protein isolate
Pea protein (up to 31 grams, Monash app)
Soy protein (possibly ok)
Egg protein (Monash app, FODMAP Friendly)
Spirulina (FODMAP Friendly)
Sweeteners: sugar, dextrose, stevia, sucralose (Splenda), aspartame
High FODMAP or untested ingredients
The following ingredients which are commonly found in protein powders, are either high in FODMAPs or have not yet been tested by Monash or FODMAP Friendly. Either way, you should avoid them during the elimination phase. You can test your tolerance during the reintroduction phase and see how you do. For a good overview of the low FODMAP diet, read my blog article titled, An Overview of the Low FODMAP Diet. Here are those ingredients to watch for. Keep in mind, this is not a complete list.
Inulin, chicory root
Polyols: sorbitol, mannitol, erythritol, xylitol
Lactose: Whey protein concentrate, whey protein hydrolysate, milk protein concentrate (in higher amounts), nonfat dry milk
Sweeteners: fructose, FOS, fructo-oligosaccharides, dried fruit, high fructose corn syrup (HFCS), fructose-glucose, crystalline fructose, fruit sugar, agave, honey
Naturals flavours of high FODMAP foods such as apple, pear, etc.
Fruit and vegetable powders, especially from high FODMAP vegetables and fruit such as cherry, apple, pear, beetroot, mushroom, etc.

Untested ingredients:  hemp seed, pea fiber, pea starch, vegetables fibers, vegetable powders, herbals, roots or extracts
Looking at labels
Here are a few protein powders that appear to be low FODMAP from looking at the ingredient list. Please keep in mind that other products made by the same company, but of a different flavour, may not be low FODMAP. Product ingredients change, so always check the label to make sure that no high FODMAP ingredients have been added.
Heartland Gold Brown Rice Protein ingredients – raw whole grain brown rice protein
Naked Nutrition Naked Rice ingredients – organic sprouted whole grain brown rice protein
Naked Nutrition Naked Egg White Protein ingredients – egg white protein, sunflower lecithin
Sunwarrior classic protein natural ingredients – Raw whole grain brown rice protein
In summary
If you need some additional low FODMAP protein in your day, look for a protein powder with ingredients that are known to be low FODMAP and that doesn't include any extra additives. They are tricky to find, but they do exist!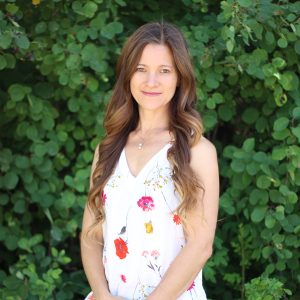 About Audrey:
I am a registered dietitian who specializes in IBS and the low FODMAP diet. I am based in Edmonton, Canada and I offer nutrition counselling by phone and video to anyone across Canada. If you are looking for help, have a look at my nutrition counselling page or get in touch for a free appointment.
I'd like to thank my colleague and friend Lauren Renlund, also a FODMAP dietitian for reviewing this article. Lauren offers a delicious repertoire of
low FODMAP recipes
on her website.
Subscribe to Audrey's Newsletter!