Low FODMAP Greek Inspired Rice Bowl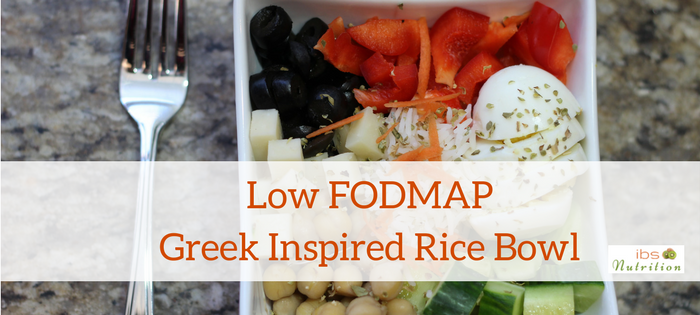 Audrey Inouye:
Audrey Inouye, IBS Nutrition
Recipe type:
Main or lunch
3 cups of cooked rice or quinoa
¼ cup chopped fresh mint or basil
1 cup canned chickpeas, well rinsed
1 cucumber, chopped
1.5 cups cherry tomatoes, sliced in half
1 red pepper, chopped
4 green onion tops, chopped
150 crumbled feta or cubed cheese
1 cup pitted kalamata olives
4 boiled eggs or left over chicken
¼ cup of balsamic vinegar
¼ cup of olive oil
Combine the olive oil and balsamic vinegar. Divide all of the ingredients between 4 bowls and drizzle with the dressing. Enjoy for lunch or as a light dinner.
Recipe by
IBS Nutrition
at http://www.ibsnutrition.com/low-fodmap-recipe-greek-rice-bowl/